K+S Brine Challenge Award (Crowdsourced by NineSigma)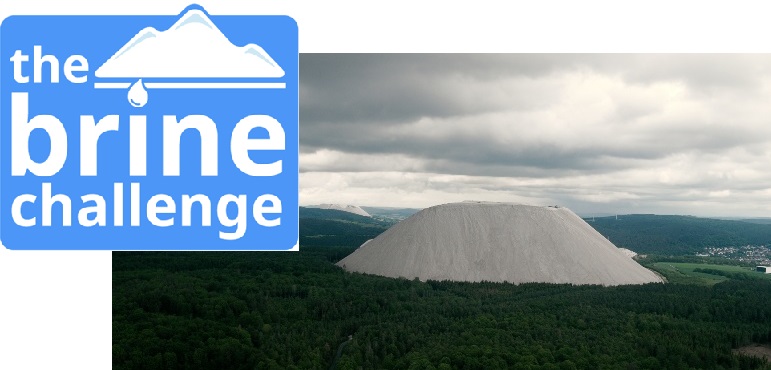 Molecular Knowledge Systems is very proud to announce that Dr. Kevin Joback was named as one of the winners of the K+S Brine Challenge. K+S issued a worldwide solicitation for solutions to eliminate the brine runoff from their potash tailings piles. Dr. Joback proposed using a special polymer that stores rain water and later releases it back into the atmosphere. Below is K+S's press release and video showing amazing views of the tailings piles.
Cranium
Cranium - A physical property estimation package capable of estimating over 30 physical properties. Simply draw your molecule's structure or enter your mixture's composition and Cranium will provide rapid and accurate estimates. New data, chemical structures, mixture formulations and estimation techniques can all be stored within Cranium. Physical property values can be exported to most major process simulation software programs. A demonstration version is available for download. (View the video for details.)
Synapse
Synapse - A chemical product design system focusing on the generation and screening of new molecular structures and mixtures. Synapse automatically constructs new chemicals and formulations, predicts their macroscopic physical properties, and screens these properties against a set of design constraints. A demonstration version is available for download. (View the video for details.)
Consulting Services
Consulting: For more than 25 years we have been helping our customers better understand their products and processes, often from a basic physical property perspective, and use this understanding to take advantage of new, profitable opportunities. Some of the areas we regularly consult in include:
Chemical Product Design: We assist in developing new chemical products. Past projects have included the design of phase change materials, environmentally friendly solvents, lubricants, heat transfer fluids, sonar fill fluids, polymeric membranes and aircraft deicing fluids.
Solvent Selection and Chemical Substitution: Replacing environmentally incompatible solvents, refrigerants, and lubricants with improved substitutes can dramatically reduce pollution. We combine our in-house software tools and solvent expertise with partnerships for laboratory and pilot plant testing to offer a complete substitution service.
Innovation Sessions: We have investigated many different products and processes. Using our physical property based approach we can often recommend new opportunities for existing chemicals.
Open Innovation - Chemical Product Design
Molecular Knowledge Systems is proud to be recognized as a NineSigma Solution Provider. We have won multiple contracts through our participation in NineSigma including projects for:

environmentally friendly windshield washer fluids
the Praxair New Helium Applications contest
developing new energy storage chemicals
the K+S Brine Grand Challenge
self-stratifying coatings